Hanoi, Vietnam
Over 1000 years, Hanoi is a charming ancient city that has preserved its rich culture and diverse heritage. It is a destination that should not be missed by any traveler seeking an authentic and unforgettable experience.😍 Vietnam's capital is blessed with a multitude of influences, from classical Asian shrines and temples to elegant French colonial architecture, and the exquisite Old Quarter offers a maze of narrow streets and markets selling an incredible range of household items, souvenirs, and street food.Autumn (September to November) is one of the best times to visit Hanoi, as the city's streets, lakes, and parks are awash with vibrant colors. 😄💟

Here is a suggested itinerary for your trip to Hanoi:
DAY 1
A walking tour of the Old Quarter is a must on any trip to Hanoi. This labyrinth of ancient streets is named after the 36 trades and crafts that supplied goods to Thang Long Citadel. This makes it a wonderful place to walk around and soak up the atmosphere and also to sample of Hanoi's famous street food. Don't miss the signature egg coffee at Café Giang or local specialties like cha ca la vong (grilled marinated fish with noodles, dill and peanuts).
Hoan Kiem Lake, in the heart of Hanoi's Old Quarter, is an iconic attraction and an idyllic setting for strolling at any time of the day or night. Located on a small island in the middle of the lake, Ngoc Son Temple Temple of the Jade Mountain" was built in the 18th century and houses the preserved remains of a 250 kg turtle, the symbol animal of the lake. The island temple is connected to the mainland by the beautiful bright red Huc Bridge.
The city's largest indoor market, Dong Xuan, sells everything residents and visitors might need, from clothing and household items to electronics, flowers and even pets. Set in an imposing four-story Soviet-style building, it's also a great place to enjoy authentic food and see cultural performances.
After dark, the intersection of Ta Hien and Luong Ngoc Quyen streets has become a hotspot for young people and international travelers to hang out and drink Bia Hoi, the popular Vietnamese craft beer.
DAY 2
Hanoi's largest lake has 17 km of shoreline, making it a wonderful place to relax. Rent a bike and pedal through the lakeside pathways and gardens. Then visit the Tran Quoc Pagoda, the oldest in Hanoi, dating back to the 6th century and considered a symbol of Vietnamese Buddhist heritage. No trip to West Lake is complete without a stroll down Thanh Nien Street, famous for its shrimp cakes, which must be made from shrimp caught in the lake.
Just across the bridge from West Lake, Truc Bach is home to Quan Thanh, the 11th-century Taoist temple, and beautiful Buddhist pagodas. This is also a great place to eat and drink with a range of cafes, lakeside bars and local restaurants. Don't miss the famous pho cuon, a large white noodle rolled with beef and fresh herbs. A more indulgent option, pho chien phong, uses fried noodles with strips of pork or beef covered in a thick sauce.
Named after one of Vietnam's most prominent revolutionaries, Phan Dinh Phung Street is a charming street lined with ancient trees that lay a carpet of red and yellow leaves in autumn. The wide footpaths and French colonial architecture make it one of the most popular and photogenic streets in Hanoi.
DAY 3
The Ho Chi Minh Mausoleum is Ho Chi Minh's final resting place where people gather to pay their respects to Vietnam's famous leader, whose body is kept in a glass box. Guests can learn more about the life of "Uncle Ho" at the adjacent Ho Chi Minh Museum and his former home, a simple stilted house. This area is also home to the "One Pillar Pagoda', an extraordinary structure built on a single pillar in the middle of a lotus pond.
The Temple of Literature was founded almost 1,000 years ago by Emperor Ly Thanh Tong as a temple to worship the Chinese philosopher Confucius and first university in Vietnam. Over the centuries it has trained hundreds of scholars and famous mandarins.
The citadel, a UNESCO World Heritage Site, dates back to the 7th century and remained the seat of the Vietnamese court until the 19th century. An excavation in 2004 revealed ancient artifacts and the foundations of palaces, roads and wells.
Water puppetry is an ancient Vietnamese art form that dates back to the 11th century when local people performed puppet shows in flooded rice fields. It is therefore fitting that the Thang Long Water Puppet Theater takes place in one of Hanoi's oldest buildings. This exquisite attraction is one of the few places where visitors can still see these shows, when historical stories are told using handcrafted wooden puppets. accompanied by music from an in-house band.
You won't want to miss out on the local cuisine in Hanoi!
When visiting Hanoi, there are several local dishes that you simply must try. These dishes are not only delicious, but they also offer a glimpse into the unique culture and history of the city. First on the list is pho, a traditional Vietnamese noodle soup that is a staple of Hanoi cuisine. Made with rice noodles, beef or chicken, and a flavorful broth, pho is a hearty and satisfying meal that is perfect for any time of day. Next up is bun cha, a dish that consists of grilled pork served with rice noodles and a side of fresh herbs and vegetables. This dish is a favorite among locals and visitors alike, and it is easy to see why. For those who prefer seafood, the third must-try dish is cha ca. This dish features grilled fish that is marinated in turmeric and served with rice noodles, peanuts, and fresh herbs. It is a flavorful and aromatic dish that is sure to delight your taste buds. Last but not least is banh mi, a Vietnamese sandwich that is made with a crispy baguette, pickled vegetables, and a variety of meats and sauces. This dish is a perfect example of the fusion of French and Vietnamese cuisine, and it is a must-try when visiting Hanoi.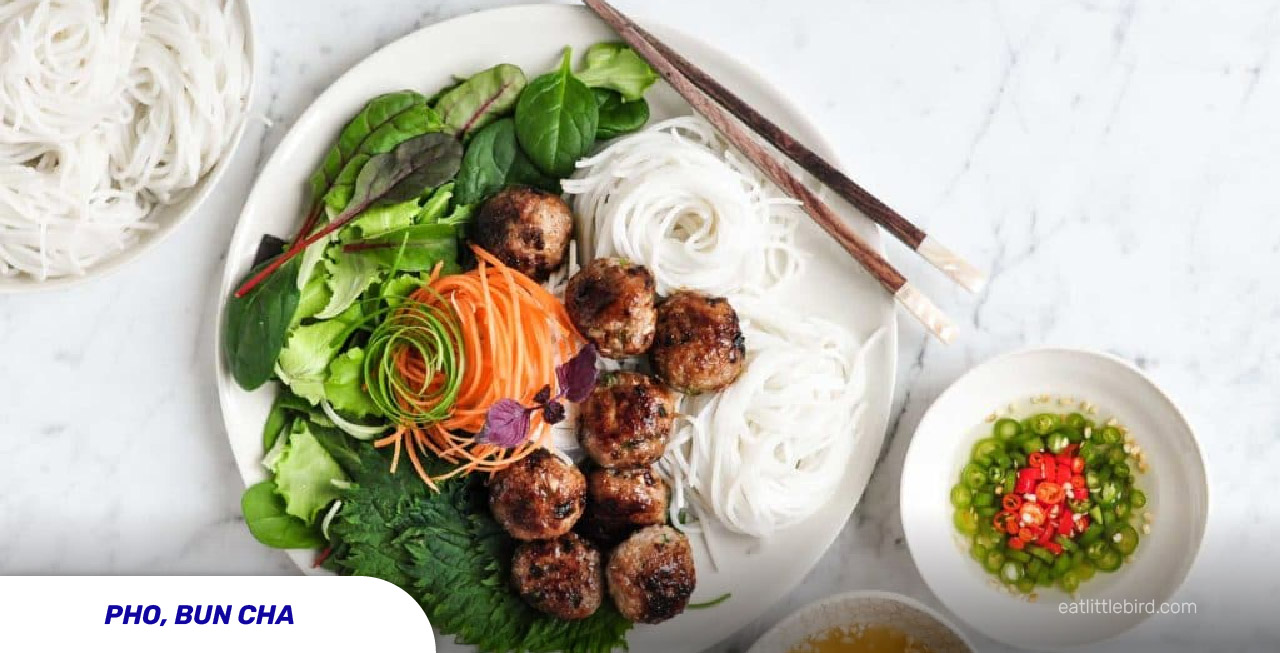 View More
View Less
Recent Reviews for Hotels in Hanoi