Promotion & Deals
Tokyo, Japan
From neon-lit skyscrapers to historic temples, Tokyo is filled with the ultramodern, culture and tradition.
5 Things You Must Know
Two Airports:
Tokyo International Airport, also known as Haneda Airport (HND)
Narita International Airport or Tokyo-Narita (NRT)
Currency used: Yen (¥, JPY)
Notes are issued in denominations of 1,000, 2,000, 5,000 and 10,000.
Power sockets: Plug Types A and B (100 V, 50/60 Hz)
Time Zone: GMT+9
Best way to get around Tokyo: Train, Subway, Taxi
Common Japanese Phrases
The Japanese are known for their politeness and will greatly appreciate your efforts in learning their local language.
Hello (daytime):
Konnichiwa
Good evening / hello:
Konbanwa
How are you:
O-genki desu ka
Excuse me:
Sumimasen
Thank you:
Arigatou Gozaimasu
Sorry:
Gomennasai
Yes:
Hai
No:
Iie
Expressing gratitude for the meal (before eating):
Itadakimasu
Thank you for the meal (after eating):
Gochisosama deshita
Cultural Etiquette
Manners and consideration towards others are highly valued by the Japanese.
Always remove your shoes before entering someone's home.
Some temples and restaurants may also require patrons to remove their shoes before entering.
Do not leave your chopsticks sticking straight up in your rice bowl and never pass food from chopsticks to chopsticks.
Either lay your chopsticks flat across the bowl or lean it on the chopstick rest.
If you want to pass food to someone, use the back end of your chopsticks and place it in a dish for them.
When drinking alcoholic beverages, it is customary to serve each other and help with refills.
Do not start drinking until everyone at the table has a drink and the glasses are raised for a drinking salute.
Especially in a formal setting, do not fill your own glass. If someone wants to refill your glass, take a sip if there's any drink left before holding your glass towards the person. Raise your glass a little off the table when it's being filled.
Hands or chopsticks can be used to eat sushi. In general, you are supposed to eat a piece of sushi in one bite.
When eating noodles, use your chopsticks to lead it into your mouth. Don't worry about making slurping sounds, as it shows that you are enjoying the meal.
Fun Facts
Tokyo is made up of 23 special wards, each with its own mayor and assembly. The wards are further divided into districts and neighborhoods.
Tokyo was first known as Edo, which means estuary. The name was later changed to Tokyo (eastern capital) when the emperor moved his residence there.
Shinjuku Station is the world's busiest train station, receiving an estimate of 3.5 million commuters every day.
Shibuya Crossing is the world's busiest intersection, containing five massive crosswalks.
Tokyo Disneyland was the first Disney resort built outside of the United States and was opened in 1983 as the largest single Disney Park at that time.
Tokyo is home to more than 226 Michelin-starred restaurants, where 11 of them have the highest awarded three-star rating.
Must-Try Foods
Some of our Favourites…
Sushi, Tempura, Yakiniku, Unagi, Ramen, Sukiyaki
Things to Do
Our Recommendations…
Catch a sumo tournament at Ryogoku Kokugikan
Learn more about Japanese culture at the Senso-ji temple
Take a relaxing stroll or people watch at Yoyogi Park
Dig in to some fresh seafood and street food at Tsukiji Market
Enjoy the beautiful city skyline from the top of the Tokyo Skytree
Visit the world's busiest intersection at Shibuya Crossing
Here is a suggested itinerary for your trip to Tokyo: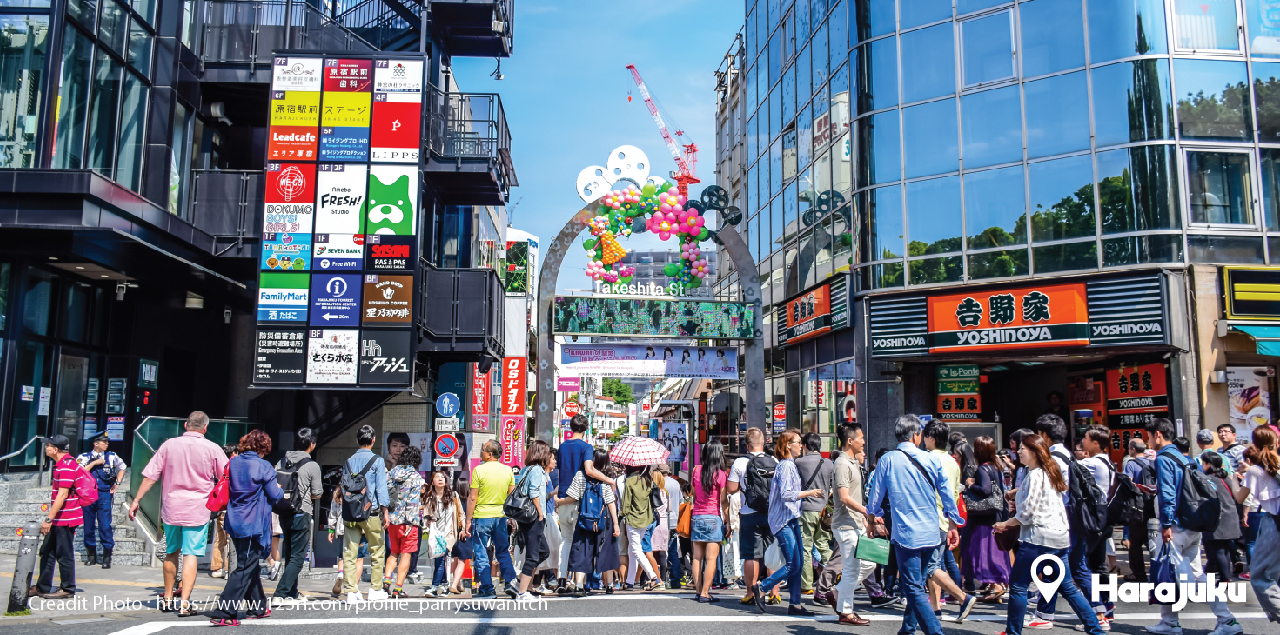 CHECK OUT THE LATEST FASHION TRENDS IN HARAJUKU
Tokyo is one of the trendiest cities in the world, but it's been almost three years since we last had a chance to see the latest fashions and fads. Take a trip to Harajuku's Takeshita Street, famous for its designer boutiques selling the latest clothing, bags and accessories. For shoppers with more exclusive tastes, check out Cat Street and Omote-sando for high-end brands.
EXPERIENCE JAPAN'S CONTEMPORARY CULTURE IN SHIBUYA
No trip to Tokyo would be complete without stepping onto the legendary Shibuya Crossing, complete with colorful billboards and digital screens. This dynamic downtown district is also a global epicenter of fashion and entertainment, with a wide variety of shopping, dining and entertainment options. Hang out with Japan's youth set in chic cafés, bars and galleries, or simply soak up the upbeat street vibe including lively performances.
GO ALTERNATIVE IN SHIMO-KITAZAWA
Shimo-Kitazawa is just a short drive from Shibuya and represents the alternative face of Japanese culture. This hipster enclave exudes a laid-back bohemian vibe, with vintage shops, bookstores and casual cafes. Hang out with artists and artisans during the day, shopping at an independent music store, or chill out at a backstreet bar or bistro.
STAY UP LATE IN ROPPONGI
Tokyo's most famous nightlife district, Roppongi, is an exciting place to visit after dark. This entertainment enclave is not only for partygoers, however, it is also home to some of the city's finest Michelin-starred restaurants, such as Sukiyabashi Jiro, the acclaimed sushi venue, and JG Tokyo, which is run by culinary icon Jean-Georges Vongerichten. After dinner, guests can sample the area's nightlife in a wide range of bars and clubs.
WATCH THE FAMOUS TUNA AUCTION IN TOYOSU
After a late night in Roppongi, what could be more exciting than an early morning trip to the world's largest fish market? Guests can go to Toyosu and see the famous tuna auction, an exciting and energetic show where the world's most expensive fish is traded. Then, head to one of the area's sushi restaurants for breakfast and visit the Uogashi Yokocho Market for traditional arts and crafts.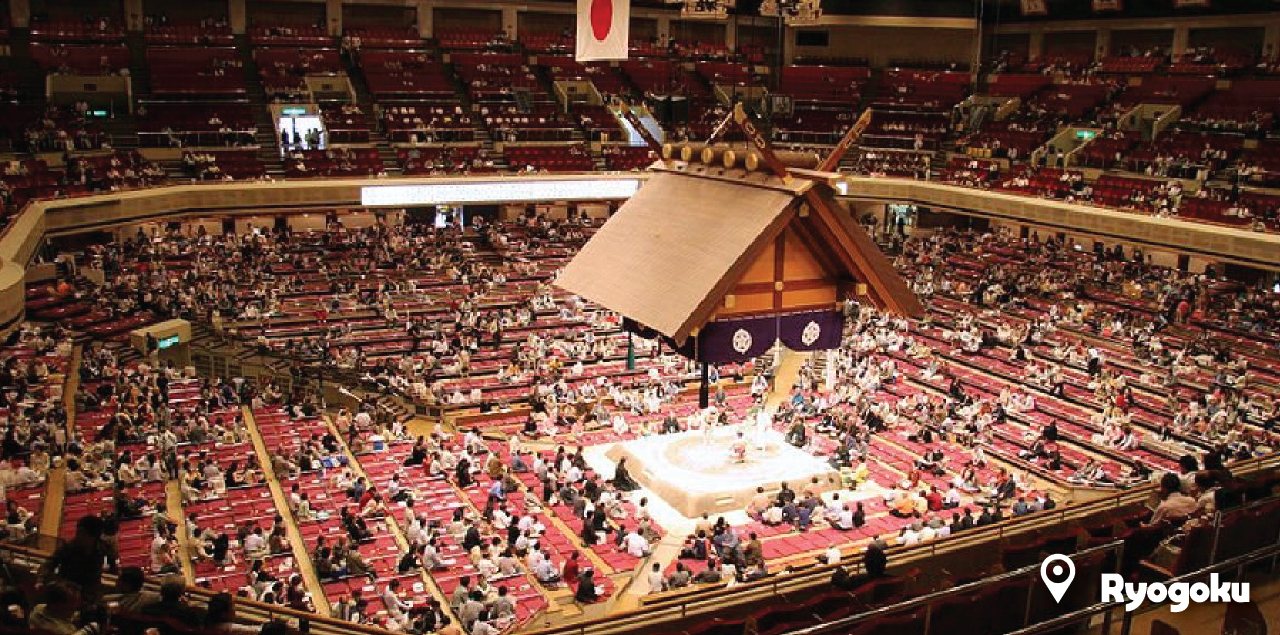 EXPERIENCE ANCIENT TRADITIONS IN RYOGOKU
Tokyo's cultural exploration continues with a trip to Ryogoku, the spiritual home of Japan's national sport: sumo.wrestling. The Ryogoku Kokugikan arena hosts the country's most prestigious sumo tournaments and the country's top wrestlers train in the area. Visitors can also discover traditional craft workshops and museums, and then explore Asakusa's classic temples that reflect the rich heritage of the Edo period.
VIEW THE ENTIRE CITY FROM THE TOKYO SKYTREE
A soaring symbol on the urban skyline, the Tokyo Skytree is one of the world's tallest structures, rising 634 meters from street level to the tip of its mast. This makes it the ultimate place to soak up panoramic vistas, stretching across the entire city as far as Mount Fuji. The observatory features a spectacular skywalk and a section of glass flooring offers a vertigo-inducing view of the streets.
EXPERIENCE THE ELEGANCE OF GINZA
One of Tokyo's most famous and fashionable districts, Ginza is a shopping and dining mecca that is home to many of the city's oldest department stores. This historic districts offers a wonderful blend of ancient and modern, complete with traditional Kabuki theater. You'll sit next to cutting-edge art galleries, sparkling shopping malls and Michelin-starred restaurants. Every weekend, Ginza's main street becomes a traffic-free paradise for pedestrians.
MAKE A CONNECTION AT TOKYO STATION
With its beautiful red brick facade, Tokyo Station is an architectural masterpiece in the heart of the city. More than half a million travellers pass through this large terminal every day to connect to a variety of rail services, including the iconic Shinkansen bullet trains. However, Tokyo Station is not just a transportation hub; It is also a major shopping and dining destination. With 180 stores, Yaseu Chikagai is one of the largest underground shopping malls in Japan.
GET FULLY CHARGED IN AKIHABARA
Akihabara's bustling downtown area is known for its tech retailers, video game arcades and colourful "otaku" (manga and anime) culture. Travelers can stroll the bustling streets, and rub shoulders with cosplayers, and shop at the many comic book stores and themed cafes. Often referred to as Akihabara Electric Town, this is also a paradise for gadget lovers, who will find all their dreams come true at the area's duty-free electronic megastores.
View More
View Less
Recent Reviews for Hotels in Tokyo