How to Visit Tokyo for the First Time
A Quick Guide
Centuries ago, Tokyo was a little fishing village called Edo. It has grown to be one of the most important cities in the world over time. Tokyo is a city where the contemporary and the classics coexist. It offers a sensory experience as a bustling metropolis for first-time visitors. The massive towers next to old temples are evidence of its rich past and ambitious future.
Which Season is the Best to Visit Tokyo?
Spring
Tokyo in the springtime is a visual poem of cherry blossoms. Ueno Park and Sumida River are well-liked locations for "hanami," the beloved custom of flower gazing, as pink petals bloom along the city's walkways. Witnessing the people's amazement in the middle of the flowers is an experience that's unlikely to be forgotten.
Summer
The spirit of the city boosts as the temperatures rise. Tokyo has colorful summers that are characterized by traditional "matsuri" events. Tokyo's love for life can be seen in these events, which fill the evenings with colorful celebrations, tantalizing food stalls, and melodic dances.
Autumn
Tokyo becomes mesmerized by the golden glow of autumn. Red, orange, and gold-hued leaves illuminate the Meiji Shrine and the Imperial Palace grounds. Gazing at the unfolded natural tapestry at these locations is an awe-inspiring experience.
Winter
Even though snowfall is an uncommon sight in Tokyo, the city's wintertime glows never fail to enthrall. Even on the coldest evenings, the city is illuminated by the shimmering lights of iconic structures like Tokyo Tower and Roppongi, which tell tales of winter beauty.
Accommodations: Meeting Various Needs and Price Points
Hotels
Ranging from affordable accommodations to opulent suites, every hotel in Tokyo is renowned for its outstanding customer service. Most of the time, they're in close proximity to rail terminals.
Ryokan
Ryokans are the best option if you want a classic experience. These are Japanese inns with tatami mats in the rooms, shared bathrooms, and frequently very good food.
Capsule Hotels
These hotel rooms are ideal for lone travelers since they provide compact, enclosed bedrooms that guarantee privacy. Many people find this novel, space-efficient idea appealing. You can use websites or applications for hotel online booking.
Hostels
Hostels are an excellent way to meet other travelers since they are sociable and affordable. Common areas and shared dorms are common among them.
Tokyo Hotels Up to 50% Off
Tokyo Onsen Hotel Up to 50% Off
Most Popular Tokyo Hotels Near Train
Cultural Etiquette and Tips: Respecting Local Customs
Temples and Shrines
It is common to wash your hands and lips at purifying fountains before entering. Remember that honouring the ruling deities can be shown by sticking to the approved pathways.
Dining Etiquette
Saying "itadakimasu" before a meal and "gochisousama" afterwards is considered courteous. Additionally, as it indicates as a death rite, refrain from inserting chopsticks upright in rice.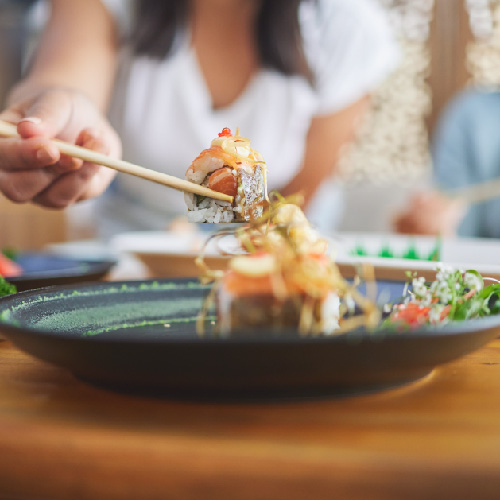 General Interactions
Salutations count, a basic bow is a symbol of respect. Even though English is widely spoken there, knowing a few simple Japanese words will help you communicate.
Getting Around: Navigating Tokyo with Ease
Public Transportation: Trains, Subways, and Buses
Tokyo has a very good public transit system. The fastest modes of transportation are trains and subways. English-language signs make it easy for visitors to navigate. Additionally, don't overlook the buses; they provide access to places that trains would not.
Suica or Pasmo Card Benefits
Consider acquiring a Suica or Pasmo card in place of buying tickets every time. These rechargeable cards work on buses, trains, and subways. Just click and move! It's practical and frequently saves time in peak-hour traffic.
First-time Traveler Tips
It might be congested to travel at the peak hours. Try to avoid trains between 7:30 and 9 a.m. and 5 and 7 p.m. Moreover, always occupy the left side of escalators; leave the right side for those who are rushing.
Exploring Local Places and Attractions
Shinjuku: Pulse of Modern Tokyo
Shinjuku thrives as Tokyo's energetic core. Amidst its gleaming skyscrapers, the Tokyo Metropolitan Government Building offers breathtaking panoramas. After sunset, Shinjuku surprises you with an eclectic experience of tantalising street foods.
Shibuya: The Beat of Urban Tokyo
Shibuya is not just a district; it's a phenomenon. Stand at the iconic Shibuya Crossing, feel the rush of the crowd, and be part of Tokyo's vibrant lifestyle. Nearby, the Hachiko statue silently narrates a tale of unwavering devotion.
Asakusa: Echoes of the Past
Asakusa is a whispered reminder of Tokyo's rich heritage. The grandeur of Senso-ji Temple awaits, with Nakamise Street offering a sensory journey through traditional treats and trinkets. Here, the city's heart beats slower, inviting introspection.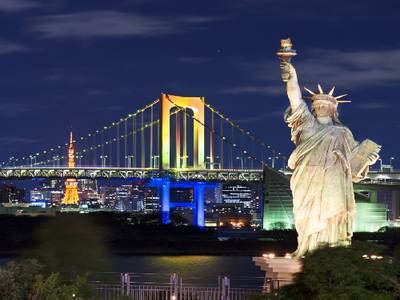 Odaiba: Glimpses of Tomorrow
Odaiba, an architectural marvel, paints a futuristic landscape. As the Rainbow Bridge lights up the horizon, interactive art spaces like teamLab Borderless challenge your perception, combining artistry with innovation.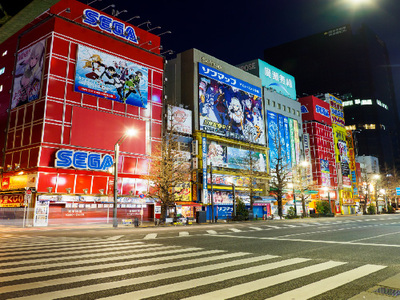 Beyond the Known
While these neighbourhoods are iconic, Tokyo's spirit lies hidden in its corners. Akihabara magnetizes tech aficionados, Harajuku celebrates eccentric fashion, Ginza embodies opulence, and Ueno offers a cultural buffet with its park, museums, and zoo. Every turn in Tokyo promises a new discovery.
Food and Culinary Delights: Embarking on a Culinary Journey in Tokyo
Traditional Dishes to Try
Sushi is a must, fresh fish served over precisely seasoned rice is an experience in and of itself. Ramen comes next, the broth and toppings in each bowl convey a tale. And don't forget about tempura, which is a perfectly deep-fried food (usually fish or veggies).
Street Cuisine and Original Bites
The streets of Tokyo lure with enticing scents. Popular options include takoyaki or octopus balls, and sweet potato fries too. Furthermore, even if the melon bread doesn't include melon, it is still delicious.
Markets and Food Areas
For those who enjoy seafood, Tsukiji, the renowned fish market, is a pleasure. A great lunch may be had in the nearby streets of Omoide Yokocho and Ebisu Yokocho, which are brimming with little cafes.
Hidden Gems and Lesser-Known Recommendations
Yanaka
Yanaka has an old-world charm that makes you feel like you've travelled back in time. Venture outside the bustle of the city and you'll find traditional artisans at work as you walk around its streets.
Kagurazaka
Kagurazaka, formerly famed for its geishas, is now home to charming cafés, shops, and even traditional playhouses.
Kichijoji
Inokashira Park, a tranquil oasis among the bustle of the city, is located in Kichijoji. Furthermore, exploring its shopping outlets is a delight.
Shopping and Souvenirs: From High-end Boutiques to Charming Street Markets
Popular Shopping Areas
Trendy and lively, Takeshita Street in Harajuku has unique clothing and accessories. Ginza, on the other hand, is home to premium brands. Ameya-Yokocho is a genuine gold mine for discounts.
Souvenirs to Return Home
Handcrafted items such as wooden dolls or bags made of kimono cloth are thoughtful presents. Along with stationery, travellers love Japanese delicacies and fascinating mementoes.
Tax-Free Shopping Advice
Tourists may shop tax-free at many businesses. Simply provide your passport, and they will assist you in navigating the procedure and saving.