UNIVERSAL STUDIO EXPRESS PASS
Reduce your waiting time for popular attractions!
The Universal Express™ Pass is a convenient ticket that lets you enjoy each attraction once with shortened waiting times. This ticket can be used to shorten your waiting time at attractions and to guarantee a spot for viewing the parade. Tickets can be purchased on the day at the park, but are available only while supplies last. Tickets will not be available on the day if they are sold out beforehand (excluding some tickets).
When entering the park, a separate Studio Pass (entry ticket) such as a 1 Day Studio Pass is required.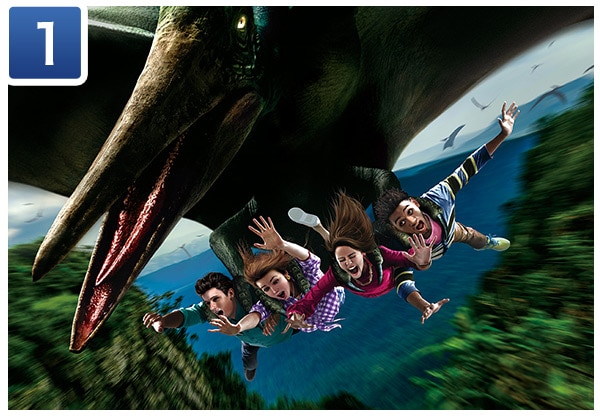 The Flying Dinosaur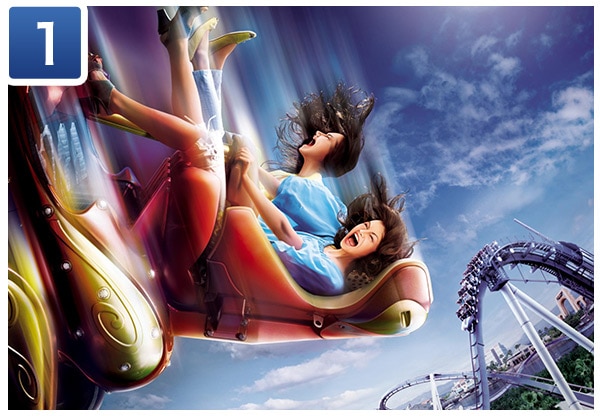 Hollywood Dream – The Ride -Backdrop-
Evangelion XR Ride
Standard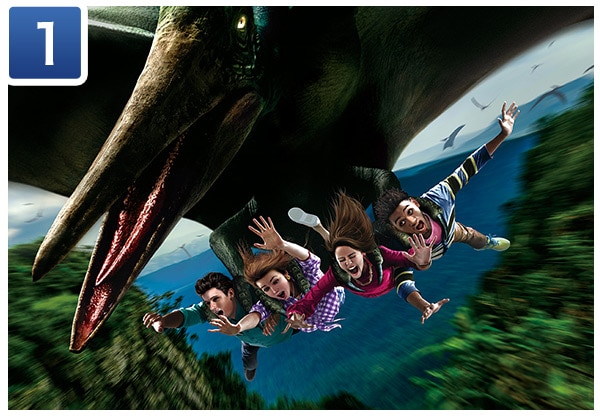 The Flying Dinosaur
Evangelion XR Ride
Evangelion XR Ride
General points of caution
When entering the park, a separate Studio Pass (entry tickets such as a 1 Day Studio Pass) is required. Some attractions are not in operation during certain times. Please be sure to confirm in advance. Do not bend or wet the QR code portion of the ticket.
For more information, terms and conditions, please check on USJ official website:
http://www.usj.co.jp/e/ticket/express_pass.html
Even if you are not a Hollywood movie fan, you must visit this theme park at least once. Universal Studios Japan, a theme park with a collection of world-class entertainment for all ages to enjoy.
Come experience a world full of wonder and surprise in a variety of areas each with their own unique concept. You can walk down the Hollywood Boulevard with its movie studios and you might encounter popular characters while walking around the theme park!
From thrilling rides and shows themed on blockbuster Hollywood movies to seasonal events, Universal Studios Japan has the world's best entertainment to delight adults and children and make you feel as you are in a dream!
* Schedule may subject to change without prior notice
– USJ will sell "Universal Express® Pass" as the regular price during the above maintenance.
– USJ offer the alternative attraction except the following attractions, in case of designated Universal Express® Pass attraction closed due to maintenance.
* Not available:
● Harry Potter and the Forbidden Journey™
● Flight of the Hippogriff™
● Hollywood Dream -The Ride – Backdrop-
* About designated Universal Express® Pass attraction, please check USJ official website (http://www.usj.co.jp)
Note:
All price rates shown are in Japanese Yen (¥) and your transaction will be settled based on current exchange rate for Ringgit Malaysia (MYR).  H.I.S. Travel reserve the rights to adjust the prices based on current exchange rates without prior notice.